What to do when your iPhone isn't showing up in iTunes
Connecting your iPhone to iTunes via a Mac or PC is an important element of maintaining your digital home. Connecting your iPhone to iTunes is often the best — and sometimes is the only — choice for updating it, syncing it with your computer, or transferring some media to it.
However, there are situations when your iPhone does not appear in iTunes. You plug in your iPhone via USB connection, but it doesn't appear anywhere on your computer, and iTunes doesn't seem to detect it. In this post, we'll go over the five most practical solutions for dealing with such situations. In most circumstances, simple restarts or upgrades will solve the problem, but in certain cases, you may need to purchase new cables or contact Apple Support.
What to do when your iPhone isn't showing up in iTunes
Try a different USB cable or USB port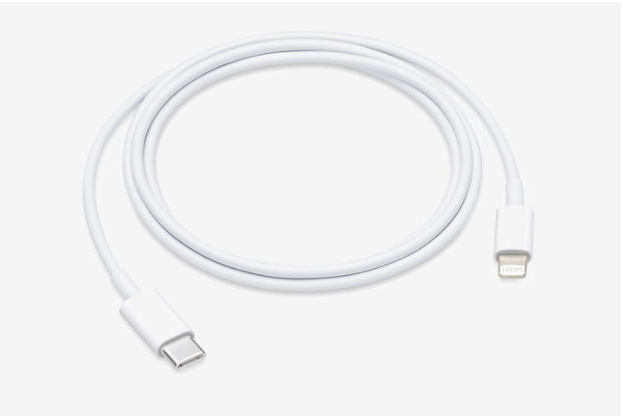 When your iPhone isn't showing up in iTunes, the simplest thing you can do is try a different USB cable or USB port. Faulty hardware can sometimes be the cause of your inability to connect properly. Alternatively, if your computer has another USB port, use it. If you have another USB cable for your iPhone, try that as well.
If a new USB cable or port doesn't work, it's also worth trying a different computer. If your iPhone is detected by a different computer, you know the issue is most likely with your PC.
Restart your iPhone and computer
If your iPhone is still not showing up in iTunes, you can try rebooting both your iPhone and your computer. This is an apparent step, but it typically helps in these situations since restarts clear your device's RAM, which is responsible for handling short-term data and processes. For whatever reason, such information may be interfering with the operation of your iPhone or computer. It's never a bad idea to give it a shot.
Turn on and unlock your iPhone
It should go without saying, but your iPhone must be turned on and unlocked before it will appear in iTunes.
Trust your computer
Another simple thing to remember is to press Trust on your iPhone when the "Trust This Computer?" notice appears. Because your iPhone will refuse to connect to your computer if you don't do this, iTunes won't be able to recognize it.
You may have also accidentally tapped Don't Trust at some point. If you do this, your iPhone will never send data to your computer, which could be why your iPhone isn't showing up in iTunes. You can alter your settings for trusted computers if you feel this is the case. Open Settings > General > Reset > Reset Location & Privacy to accomplish this.
Update your software
If your iPhone is still not showing up in iTunes, double-check that everything is up to date. Update your iPhone, iTunes, and your computer's operating system if possible (whether MacOS or Windows).
Open System Preferences and then select Software Update to update your Mac. To update your Windows PC, navigate to Settings > Update & Security > Windows Update after clicking the Start button.
On a Mac, enter the App Store and then select Updates to update iTunes. Click on the iTunes update if one is available.
To update iTunes on a Windows PC, navigate to Help > Check for Updates after opening iTunes.
Update the iPhone driver in Windows PC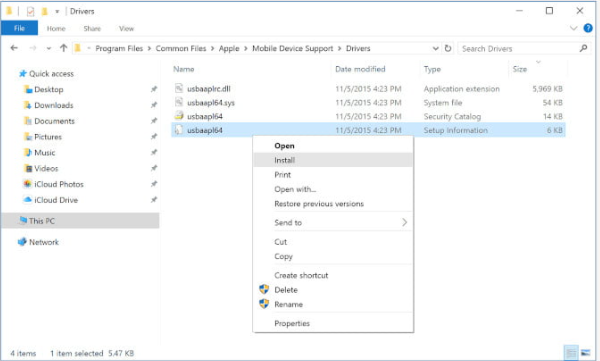 If you're using Windows, you could try updating your iPhone's driver software. If you do this often enough, your iPhone will begin to appear in iTunes. If you downloaded iTunes via the Microsoft Store, we've included instructions below.
 1:Unplug your iPhone from your computer. Then, using your USB cable, unlock your iPhone and connect it to your PC.
 2: Right-click the Start button, then choose Device Manager. Next, tap Portable Devices so that it expands.
 3: Right-click on Apple iPhone (or whatever your PC may call your iPhone). Tap Update Driver. Lastly, select Search Automatically for Updated Driver Software.
This will update the software on your iPhone's driver. Open iTunes after it has finished installing. It should now be able to recognize your iPhone.
If you downloaded iTunes from Apple's website rather than the Microsoft Store, you can update your iPhone driver by doing the following:
1: Through USB cable, connect your iPhone to your PC. Unlock it.
2: Tap the Windows + R keys simultaneously, which opens the Run command. In the Run window, enter the following:
       %ProgramFiles%Common FilesAppleMobile DeviceSupportDrivers
3: Click the OK. Right-click on either Usbaapl64.inf or Usbaapl.inf. After that, click Install. Finally, before accessing iTunes, disconnect your iPhone, restart your PC, then rejoin your iPhone.
Update the Apple Mobile Device USB Driver in Windows PC
Try upgrading the Apple Mobile Device USB Driver on Windows if none of these methods work. Here's how to go about it:
1: Press the Windows + R keys at the same time to bring up the Run command. Enter the following in the Run window: devmgmt.msc
2: Select OK. Then, as shown in the screenshot below, tap on Universal Serial Bus controllers to expand its sub-menu. To check for a newer version of the Apple Mobile Device USB Driver, right-click on it and select Update driver.
Click to download a more recent version if one is available. Connect your iPhone once more after the download is complete to see if it appears.
Go to Apple Support
Let's imagine you've exhausted all of your debugging choices and tried connecting to a different machine with no success. Unfortunately, this indicates that you are experiencing a hardware issue. The only option in this instance is to call Apple Support and see what they can do.
It's possible that you'll need to make an appointment at your local Apple Store so they can take a closer look.