In this article, learn how to reset your Apple Watch and unpair it from an iPhone.
You may unpair and reset your Apple Watch from your iPhone using the Watch app or the Watch's settings menu.
If you've sold or lost your Apple Watch, or if you've had an issue that necessitates a full reset, you should unpair it from your iPhone.
You'll still need to disable the "Activation Lock" feature before you can sell or give your Apple Watch away if you reset it without your iPhone.
You'll need to reset and unpair your Apple Watch if you've sold or given away your previous one, if you've had an issue that necessitates a full reset, or if you simply want to clean your watch and start again.
In a few simple steps, you can do so through your iPhone's Watch app or from the Apple Watch itself.
These are instructions for both, as well as a quick breakdown on how to disable your watch's Activation Lock so that it can be used with another iCloud account.
How to Reset and unpair an Apple Watch from your iPhone's Watch app (recommended)
Using the Watch app on the linked iPhone is the simplest and fastest way to unpair and reset your Apple Watch.
1. On your iPhone, open the Watch app. If you don't know where it is, swipe right on your Home screen and type "Watch" into the search box.
2. Unpair the Apple Watch you want to unpair. The Apple Watches that have been paired with your iPhone will appear at the top of the watch app home screen. Choose one which you wish to unpair.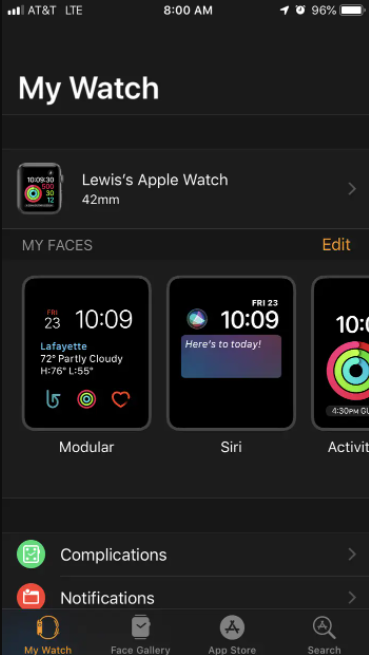 3. On the right screen, tap the orange "i" button. The menu for the Apple Watch will appear.
4. Choose "Unpair Apple Watch". At the bottom of the screen, a warning will appear to confirm that you want to unpair this Apple Watch. Choose "Unpair X's Apple Watch".
5. The Apple Watch will unpair and reset in a few seconds. The following message will appear on your iPhone.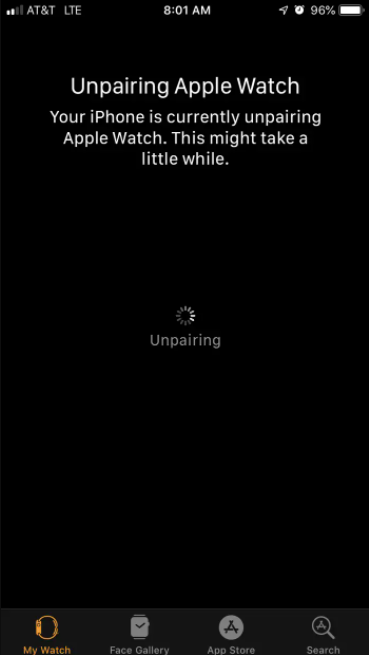 6. As it deletes all of the old data and resets, the Apple Watch will display the two displays below, ready to be linked with a new iPhone.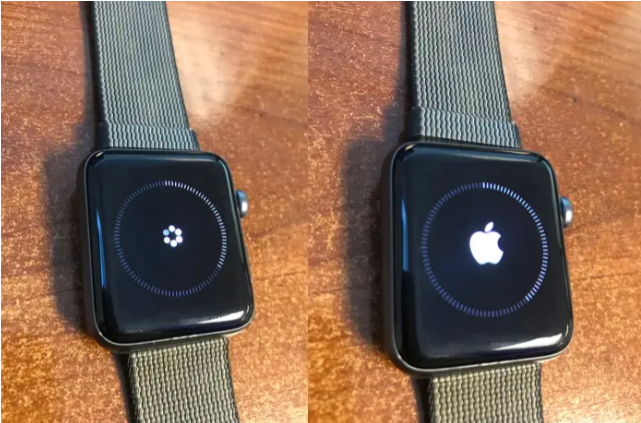 Reset and unpair an Apple Watch without your iPhone
If you don't have access to the associated iPhone, you can reset the Apple Watch directly from its device.
1. Locate the Settings app on your Apple Watch by swiping through the apps. It appears to be a gear, similar to the iPhone app.
2. Go to Settings app and pull down to "General". It also has a gear icon, which is quite handy.
3. Choose "Reset" from the drop-down menu. It's at the very bottom of the list.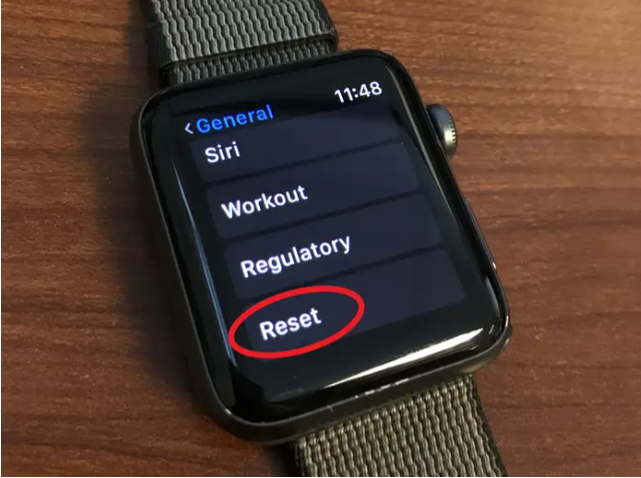 4. Press the "Erase All Content and Settings" button. Resetting the Apple Watch will not delete Activation Lock, which connects the watch to your iCloud Account, according to the warning on this page. Don't worry; you can resolve this issue as well by continuing to read.
5. Press "Erase All" at the bottom of the page. You are wiping all data, but Activation Lock will not be erased, according to the warning on this page.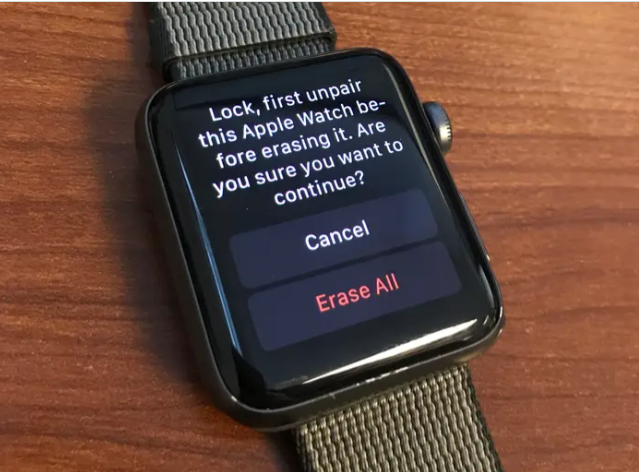 6. The Apple Watch will now wipe all of its data and reset itself, and it will be ready to pair.
Remove the Activation Lock from your Apple Watch
If you reset your Apple Watch via the watch itself rather than your iPhone, Activation Lock may still be active. Activation Lock secures your Apple Watch by connecting it to your iCloud account. Activation Lock must be removed before the Apple Watch can be used by a new iCloud account. Follow these steps to accomplish this:
1. Launch iCloud.com on your computer and sign in with your iCloud information.
2. Open "Find iPhone."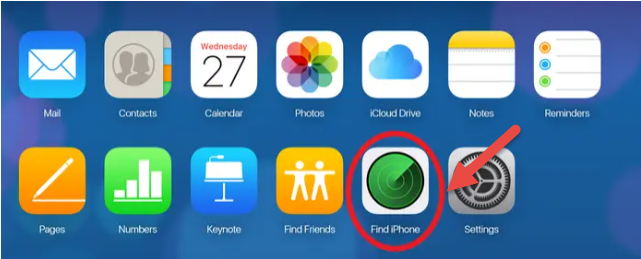 3. At the top of the map, choose "All Devices" and then select your Apple Watch.
4. Tap "Remove from Account."
Your Apple Watch should be unpaired, reset, and available to use with a different iCloud account at this point.
In this video, we are gonna show you how to reset apple watch series 4/5/6:

Hope something helps you.