To access the internet, connect a LAN cable to your computer. In most circumstances, you won't need to manually configure the IP address, but if you've previously connected the Ethernet connection and are still having trouble connecting to the internet, try the steps below.
Please note:
This feature may not be available in all models, and its function and procedure may vary by model.
To connect to a wired LAN, you'll need an IP address, which you can find in Network and Internet settings if it wasn't assigned automatically.
Connecting to a wired LAN
1. Connect a LAN cable to the wired LAN port on the computer.
Please note: The placement of the connector may differ across laptop and desktop versions, so double-check before connecting the cable.
Desktop
A LAN cable should be connected to the port on the back of the desktop computer.
Laptop
If your laptop computer doesn't have a LAN port on the side, you'll need to connect via a LAN adapter.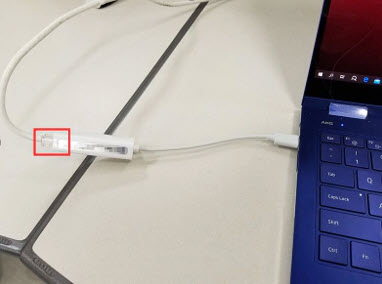 2. On the taskbar, select the Start button, then Settings.
4. Choose Network and Sharing Center in Status.
5. At the upper left, select Change adapter settings.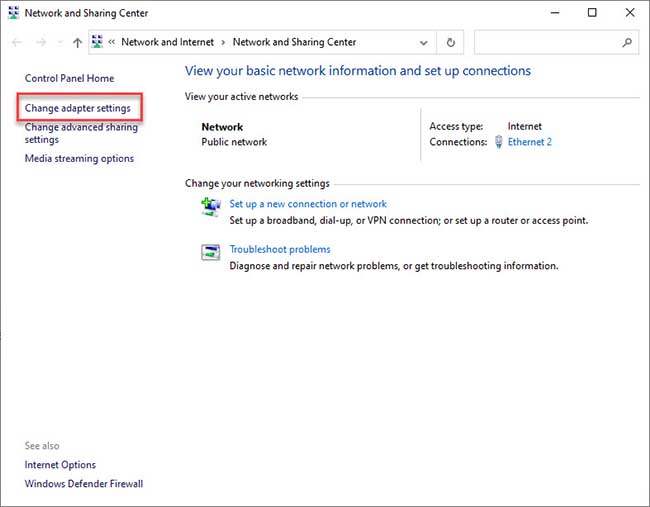 6. Select Properties after right-clicking Ethernet.
Please note: Depending on the model, the network device's name may differ.
7. Choose Internet Protocol Version 4 (TCP/IPv4), then choose Properties
Please note:
Depending on the Windows operating system, the network component's name may change.
Click install at the bottom of the network list to add network elements like client, service, and protocol.
8. Set the IP address to be used, then click OK to save your changes.
Please note:
If your IP address isn't assigned automatically, you can look it up in your Network and Internet settings.
To input a fixed IP address, choose Use the following IP address and then type in the address.
If you've any queries, check this video:

That's about it.