4 Best Free Video Editors for YouTube in 2021
You won't be able to make deep modifications to your videos without a good YouTube video editor before. You might be able to get by with the editing tools provided by YouTube, but other projects require more.
However, there is a variety of editing applications to choose from which are different from Youtube. There are several free video editing apps available, and among them are apps that are specially designed for editing YouTube videos.
Editors are available for Windows, Mac, iOS, Android, and other platforms. You are allowed to do all things like Add text, combine clips, overlay filters, create fade effects, import music, eliminate unnecessary video parts, display a watermark, run macros, and more to your videos with these programs.
Advantages:
A simple user interface.
There are many different ways to customize it.
Improvements/features are added frequently.
Disadvantages:
It may take some time to download the large setup file.
System requirements are really high.
Many functions are purchased through add-ons.
HitFilm Express comes with a slew of features that any YouTuber would appreciate. Some of the more complex features, such as chroma key and picture-in-picture, you have to cost, but they're reasonably priced. Plus, even if you never buy an add-on, there's a lot to admire about this free YouTube video editor.
The ability to auto-save as often as every minute, hundreds of keyboard shortcuts, colored labels (for 3D effects, text, models, composite shots, photos, and more), and the capability to crop and animate a video to control which part is viewable are a few of HitFilms Express' top features. You can also customize your maximum undo level, choose from a variety of preset template settings, including 1080p Full HD, mix and balance audio, utilize a handy select tool to gather everything before or after the playhead, and add an unlimited number of video and audio tracks.
On 64-bit versions of Windows 10 and Windows 8, as well as macOS 10.13 High Sierra and newer, you can use this free video editor for YouTube.
Note: Before you can download HitFilm Express, you must first create an account with FXhome, then log in with that account to get the download link and finally activate the program.
Advantages: 
No software download.
Quick signup process.
Intuitive editing.
Free video and audio files to utilize.
Disadvantages:
Only exports in 480p.
Some of the choices you see are not free.
If you merely need a quick editor for your YouTube video, Clipchamp has you covered. It's fully online, so there's no need to download any software. It's also quite simple to use.
Although this free YouTube video editor does not make HD videos, it does convert to MP4 and allows music, video, and images. You may also use it to make voiceovers by just typing in text, modify the pace of any video clip, resize or crop videos to fit the screen, rotate and flip videos, apply around a dozen filters, fade in and out any video/audio file, and employ transitions between files. You can add content to your video by uploading files from your phone or PC to the Clipchamp website, importing them from Box or Google Drive, or recording your screen or webcam. To arrange the files and cut out what you don't need, drag them onto the timeline.
Because this YouTube editor is only accessible via the internet, it is compatible with all OS systems. You can use your email address, as well as your Google or Facebook accounts, to log in.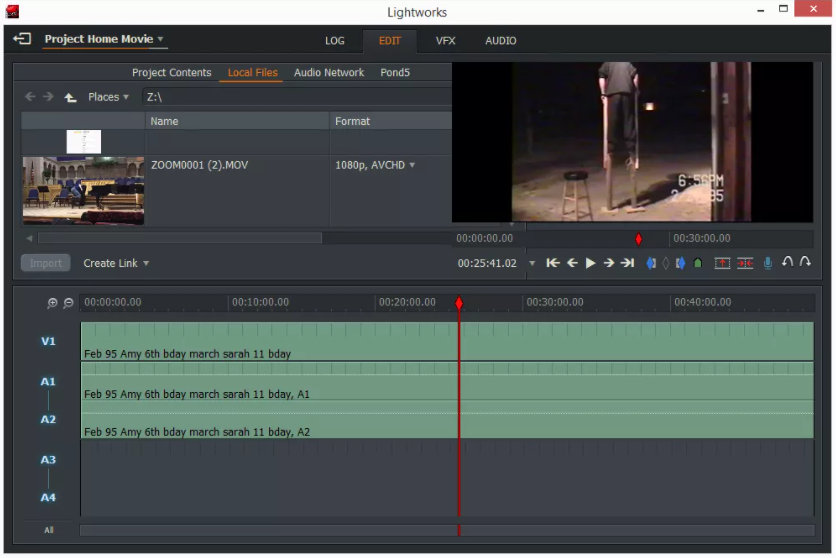 Advantages: 
Directly upload to YouTube.
While rendering or exporting, keep editing.
Video tutorials are available for free.
Disadvantages: 
It is not possible to export to UHD 4K.
Collaboration features are not available in the free version.
Updates frequently.
Lightworks is an award-winning video editor that's completely free. One significant drawback is that you don't get support for all of the export formats available in Lightworks Pro.
Add your voice straight to the timeline, import videos in batches, create macros for faster editing, preview fonts in real time, export videos up to 720p, and publish directly to your YouTube account are a few of the features that make this free video editor ideal for YouTubers.
Drag-and-drop support, "fit to fill," full-screen mode, adjustable layouts, precise cutting via the keyboard, multicam clip switching, auto-sync on import, transitions and filters, batch export, and playback comparison of two sources are a few of other Lightworks' capabilities.
They have multiple free video tutorials and an active community forum if you need help utilizing it.
Lightworks is compatible with Windows (7 and above), Linux, and Mac systems (10.11 and higher).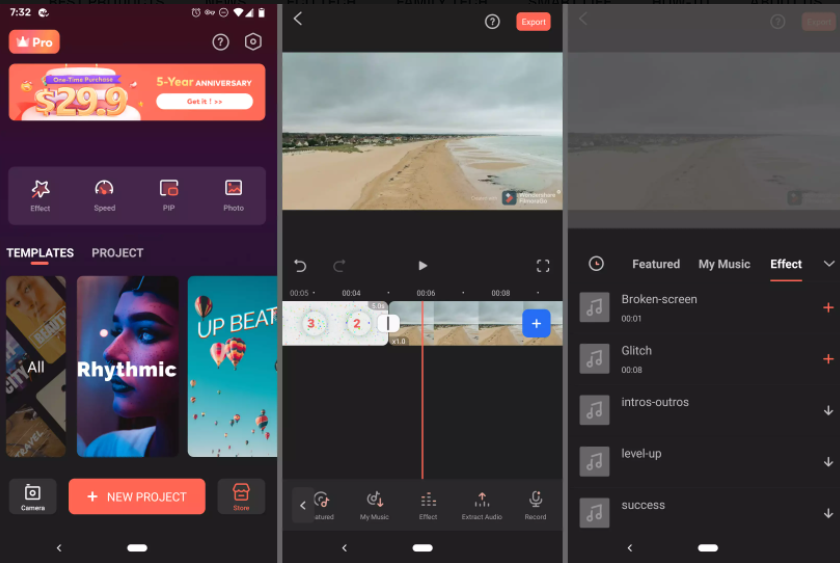 Advantages: 
There are a few useful features.
Free music and other add-ons are included.
There are no advertisements.
Updates frequently.
Disadvantages:
Forces a watermark at the bottom.
Few built-in themes and media files.
FilmoraGo is yet another free video editing app for YouTube. It manages to be both user-friendly and feature-rich, with a built-in library of music, video transitions, and rudimentary video editing tools.
Export to 720p, add your own voice directly from your phone, overlay another video for a picture-in-picture effect, send the video directly to YouTube when finished, quickly apply a theme to the entire video, use your own music, the presets, or the free downloadables, and add clip transitions  (bounce, distort, roll, push, etc.), Files from Facebook/Instagram or Google can be imported. Modify the speed of a clip, rotate videos, and modify brightness, temperature, vignette, contrast, and more. Crop clips 16:9 or blur/cut the edges, overlay things like leaves and hearts, add titles with amusing styles, modify the speed of a clip, and adjust brightness, temperature, vignette, contrast, and more are all features that YouTube editors will like.
FilmoraGo is available for Android and iOS. Filmora also has a desktop version, however, it leaves a giant watermark in the middle of the video unless you pay to remove it.
Tip: KineMaster and Videoshop are two additional great free YouTube video editors for mobile devices, but we didn't include them because they both add a watermark to your video unless you pay to remove it. The watermark on FilmoraGo is simply on the bottom, and you may spend a few dollars to get it removed.